Cherry Red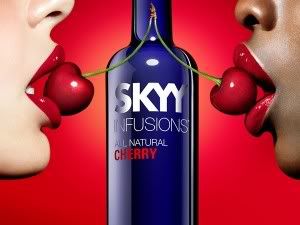 Ingredients:
2 ounces Skyy Infusions Cherry Vodka
2 ounces cranberry juice
splash of soda
Directions:
Combine Skyy Infusions Cherry with cranberry juice in a tall mixing glass. Shake vigorously and strain over fresh ice into a highball glass. Top with a splash of soda. Garnish with a slice of lemon.