Cherry Slide Shot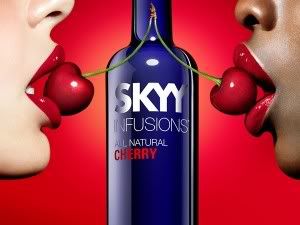 Ingredients:
1 ounce Skyy Infusions Cherry Vodka
1/4 ounce Carolan's Irish Cream
1/4 ounce Godiva Dark Chocolate Liqueur
1/2 ounce half and half (light cream)
Directions:
Combine all ingredients in a tall mixing glass. Add ice and shake vigorously. Strain into a shot or small rocks glass.