White Cherry Quick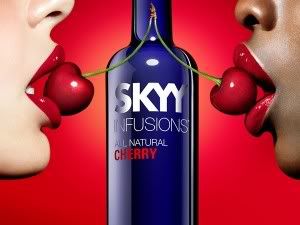 Ingredients:
1 1/2 ounces Skyy Infusions Cherry Vodka
1/2 ounce freshly squeezed lemon juice
1 ounce cream
1/2 ounce egg white
1/2 ounce Vanilla Almond Simple Syrup
Directions:
Pour egg whites in pint glass and shake for 30-45 seconds. Add Skyy Infusions Cherry Vodka, Simple syrup, lemon juice and cream. Shake vigorously and strain into a posh cocktail desert glass. Grind fresh nutmeg and garnish with brandied cherry.