This one is a shooter, and sounds right up my ally! It might also taste good in a bourbon glass over ice.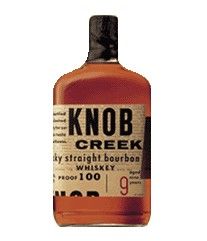 Fred's French Manhattan
Ingredients:
1 ounce Pinnacle Vanilla Vodka
1 ounce Knob Creek Bourbon
Directions:
Pour in a shaker filled with ice and shake well. Strain into a shot glass.
Here are more
Pinnacle Vanilla Vodka
drink recipes for you!